Ling posing in her bra
Hey there cuties! How are you today? Are you eager to get started once more time? In this fresh and funky update farang ding dong is proud and happy to bring you Ling, the lovely short haired brunette that caught your attention in a few updates back. Did you missed her? Well, this cute teen really enjoyed her experience around and she thought she might tease you guys one more time with some fresh and funky pics! That is why we have her back today as this sexy chick and truly busty beauty is back again this week to show you her routine of how she likes to take care of her massive tits, the way she caresses them and plays with them every day. And that's not all! How about not wasting any more time so that we could show to you this cute lady exposing her huge melons, shall we? Take a look at cute Lek too!
It was a lovely summer day, when we had the chance to go over to this cute teen, so that she could pose sexy for you guys all around her place! Right after opening to us the door, we realized that she was already exposing a big part of her extra large boobies so we took some pics! After that she got a little bit shy and covered them with a very big black bra, so that in the end she was going to show to you her extremely hot body as she was posing on her bed and on the living room table! Are you interested in seeing more from where this came from? In this case, all you have to do is join our community! Until next time, enjoy this hot gallery of pics and don't forget to cum back for more!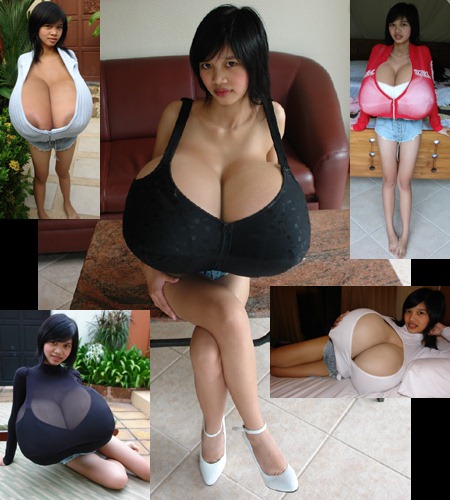 Click here and watch Ling taking her bra off!