Farang Ding Dong Girls – Pay
Another fresh week and time to check out another scene featuring beautiful farang ding dong girls showing off their assets to you today. In this one we get to bring you the adorable and sexy lady named Pai. She's a lovely lady that loves to do lots and lots of activities. That's why she has a ton of sexy swimsuits and you will be getting around to see most of them today as she plays for you in her back yard. So let's not delay any longer as you just have to see her in action for her juicy farangdingdong photo shoot today without delay. We can guarantee that you will fall in love with this babe's huge tits today as she shows them off in sexy clothes for you!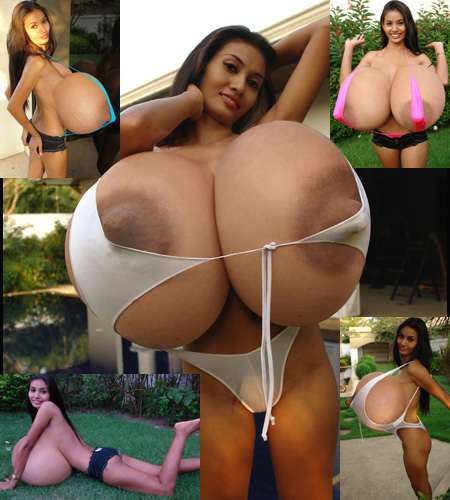 Like we mentioned, she was going to take her time to play in the back yard of the house and as you get to follow her there, the lady was just wearing a really large top and her shorts. So once there, she starts to take on her sexy swimsuits as she had them already prepared for the occasion. Just take your time to watch her show off her nice and slutty white one first and foremost. Then you get to see two more of those sling style bikinis that she has in pink and coral blue colors respectively. We are hoping that you enjoyed her lovely gallery and we'll be bringing you some more cuties with huge tits next week too. All you need to do is come by and check them out!